Celebrating Holy Communion in Contagious Times
Like HG Wells' hero at the start of his novel, The War of the Worlds, I 'would not have believed' that when the little country church I had started going to for a quiet midweek celebration of holy communion, had to shut its doors, that it would never open them again.
It was the opening weeks of 2020, and I had just moved from London to a village in north Cheshire on the edge of Greater Manchester in the hope of finding a quieter life, and giving myself more fully to my research and writing. It seemed to have all the essentials: a beautiful location on the banks of a canal, looking at the Peak District, with a welcoming 'local' pub a short walk along the tow path and a golf club about a mile further along. My new house was halfway up a long steep hill in between two Anglican churches, one at the bottom and one at the top.
I began to frequent the midweek 'said-communion with sermon' at the local church on a Wednesday morning. The golf course had beautiful views all across to the north-west coast, but it was unfortunately impossible for me to cope with as I was waiting for a knee replacement operation – and buggies would not be allowed on the course until Easter.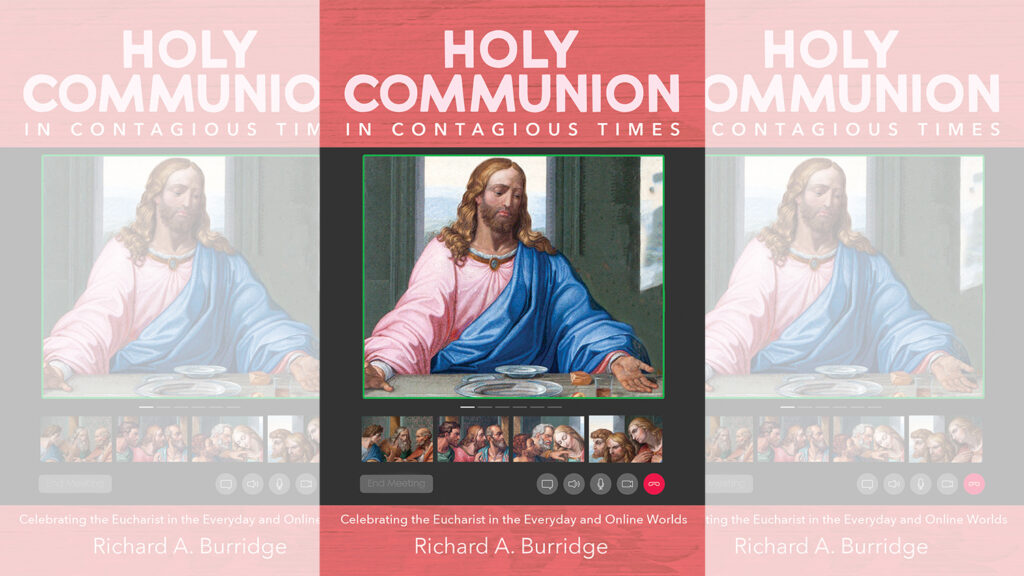 At least the pub landlord and his wife were very friendly and served excellent local ales with a wide range of gins, and I also found a music studio in the town offering tuition, music appreciation classes, and a Friday night 'open-mic' for regulars to play a party piece. Everything seemed set fair for a blissful future – if only we could deal with the persistent coughs and sniffles various people seemed to have picked up…
Within a couple of months, everything had changed. The flu-like symptoms had developed into Covid-19, the pub and golf course were closed down, my knee replacement had been cancelled by a hospital overwhelmed by victims of the pandemic, and the music studio's events were all moved online.
Meanwhile, all the parish churches had been instructed by the Archbishops of Canterbury and York to shut their doors. The eucharist or communion services offered weekly or even daily in many churches for centuries were withdrawn as a potential source of infection. This had never happened before – not even in the worst pandemics of the plague or the Black Death, or during the Civil War or two World Wars.
Of course, the pandemic quickly produced its rollcall of heroes, as we clapped and banged saucepans on doorsteps every Thursday night 'for the NHS', or greeted the angels of mercy, presenting as delivery drivers, leaving food orders or cardboard boxed packages at the end of the garden path. These were the only human beings we saw, and the cost of their service began to emerge as many succumbed to the rising death toll. But others started to ask, where were the churches and the clergy, and how could we survive spiritually without the bread of heaven and the blood of Christ?
In what began as a 'bit of fun' experiment at the request of a South African Roman Catholic friend, I started an online communion service on the Feast of the Annunciation, 25 March 2020, never realising that it would not only still be happening on a weekly basis over two years later, but would have grown into the spiritual practice sustaining a small sacramental community stretching over four continents and five Christian denominations.
Equally similarly, I 'would not have believed' that those few initial coughs, sneezes, headaches, and loss of senses of smell or taste, would result in 5 million deaths and a quarter of a billion cases infected worldwide.
Finally, I also 'would not have believed' that the few thousand words that I wrote about this topic of holy communion during what the 1662 Book of Common Prayer calls 'contagious times' over Easter 2020 would grow into a book of some 100,000 words, nor that it would take me 18 months, and cost me so much blood, sweat, tears, and loss – the loss of my eldest relative just short of her 100th birthday and, later, my dearest love and closest friend and colleague.
As well as all the deaths and hospitalizations from Covid, I had no idea of the toll that writing this book would take on my own physical and mental health. Quite frankly and simply, without the friendship, love, and support of so many people – family, friends, and colleagues – this book would have never been finished.
I am therefore deeply grateful to all of them, and to God that the book was finally published and available both online and for order. I am thrilled that it was formally launched at Southwark Cathedral on Friday 21 January at 6.15 to 7.30pm, followed by a major seminar and debate at Virginia Theological Seminary on February 24th, 2022. To watch the videos of the launches and debates, visit here: Book Launches for Holy Communion in Contagious Times.
For more details about the book and commendations from around the world, visit the book page here: Holy Communion in Contagious Times