John: The People's Bible Commentary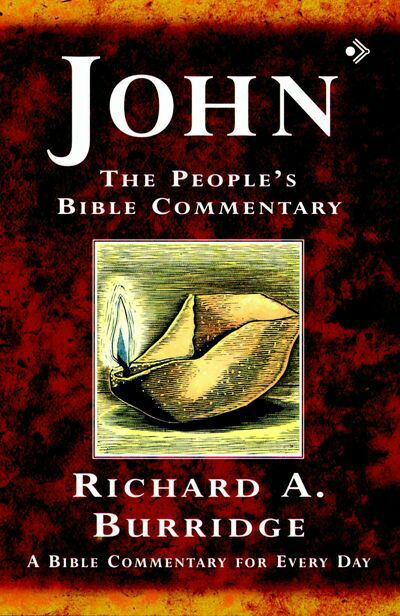 John: The People's Bible Commentary was first published by the Bible Reading Fellowship in 1998. The People's Bible Commentary series was an innovative approach combining biblical commentary with daily devotional reading, which produced commentaries on all the books of the Bible between 1996 and 2006. It aimed 'to instruct the head and warm the heart' with authors 'from around the world and across the Christian traditions'. Richard Burridge was one general editor, along with Canon David Winter, former Head of BBC Religious Broadcasting, and Dom Henry Wansbrough, the distinguished Roman Catholic biblical scholar.
John was highly influential both in the preparation for (and during) the 2008 Lambeth Conference, which was attended by over 800 bishops from across the Anglican Communion. A new edition of the commentary was issued specifically for the conference and John was one of the texts recommended for pre-conference reading.
Read the Introduction to the commentary by Archbishop Rowan Williams.
Richard Burridge gave one of the Lambeth Conference preparatory lectures on Anglican Approaches to Scripture and during the conference led seminars on the Bible and human sexuality.
An updated edition of this commentary was published by the Bible Reading Fellowship in 2013, and then in 2022, the Bible Reading Fellowship published the four gospel commentaries plus the Book of Acts as a box set to celebrate their centenary.