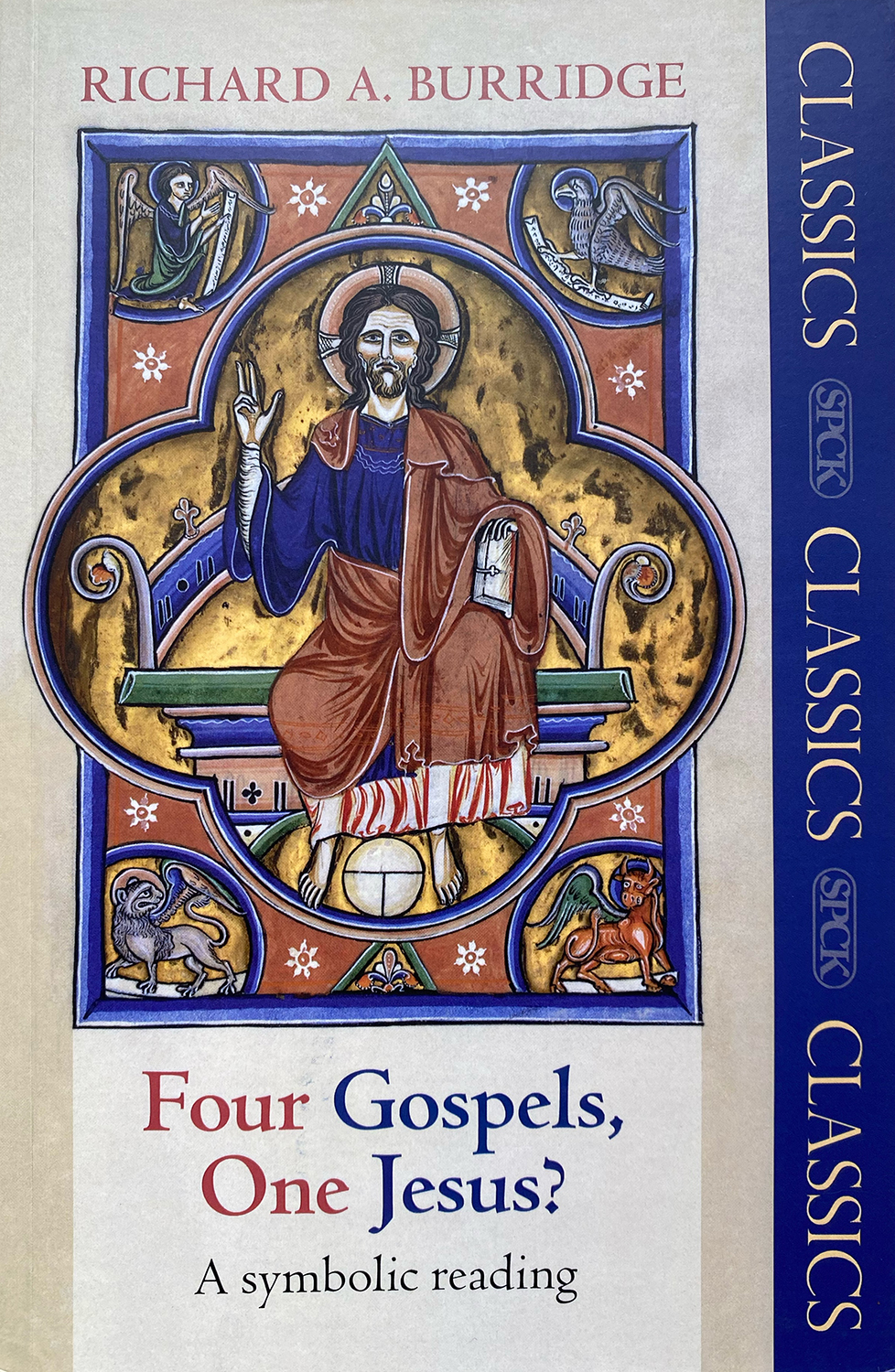 First published in 1994 and followed by many editions and translations, Four Gospels, One Jesus? A Symbolic Reading was released as an SPCK Classic in March 2013. In 2014, Eerdmans published the 3rd edition.
In this modern classic Richard Burridge offers an engaging introduction to reading the New Testament Gospels. Using the ancient visual symbols for the Gospels – human face, lion, ox, and eagle – Burridge presents a clear interpretation of each Gospel author's portrait of Jesus.
The 2014 edition contains updated suggestions for further reading and a substantial new Afterword in which Burridge reflects personally on his book's genesis, development, and positive reception over the years. Four Gospels, One Jesus? continues to be appreciated by teachers, students, pastors, and other readers wanting to understand Jesus more fully.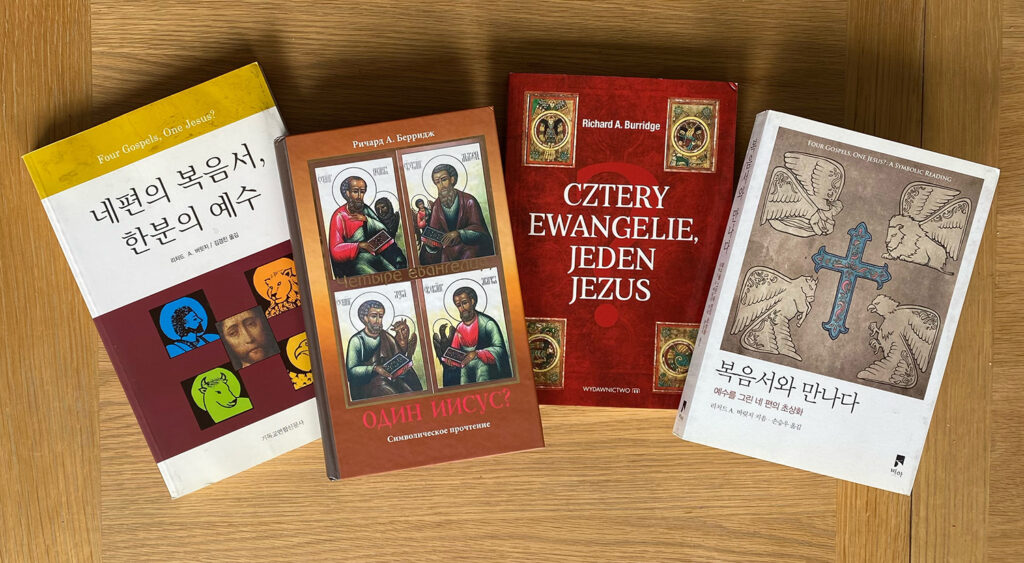 Over the years, Four Gospels, One Jesus? has been translated into many languages, especially where the church is growing. These include Chinese (2000), Indonesian (2008), Russian (2010), Polish (2014), and Korean (2017).
Commendations
'Richard Burridge's book packs an enormous amount into a relatively small space – solid scholarship, theological acumen, imaginative and sensitive interpretation, a real gift for the telling analogy, all grounded in a manifest passion for the gospels and their unique subject. It is very good to have a fresh edition of this indispensable classic, as learned as it is accessible.' Rowan Williams, former Archbishop of Canterbury and Master of Magdalene College, Cambridge
'Richard Burridge has made erudite scholarship so wonderfully accessible. Four Gospels, One Jesus? is indispensable for anyone who wants a reliable guide to New Testament studies with a disarming light touch. Desmond Tutu, Archbishop Emeritus of Cape Town
'Four Gospels, One Jesus? is rightly acclaimed as a classic. A distinctive line on Gospel genre meets the four famous symbols for the Evangelists to create the finest introduction to the Christian faith. Burridge is the C.S. Lewis of Bible scholars.' Ian Markham, Dean and President of Virginia Theological Seminary
'Four Gospels, One Jesus? enables readers to experience afresh the colour and texture of all four gospels in their unity and their diversity. The book is well researched, well expressed and presented with new and invigorating insights. A must for the shelves of thinking Christians everywhere.' Archbishop David Moxon, Director of the Anglican Centre, Rome
Selected Reviews
Religious Studies, 2006
Expository Times, 2015
Review and Expositor, 2015
Religious Studies, 2018