Retiring as Dean of King's College London
Top photo: Professor Sir Edward Byrne AC (Principal of King's, 2014-2020) and Professor Sir Rick Trainor (Principal, 2004-2014) flanking Professor Burridge at his Valedictory Dinner, December 19th 2020.
Professor Sir Edward Byrne AC, President & Principal of King's College London, wrote as follows about my stepping down as Dean of King's College London in 2019.
The Revd Canon Professor Richard Burridge will be stepping down at the end of this academic year from his role as Dean of King's College London. At his appointment in 1993, he was the youngest ever Dean, and in July 2016 he became the longest serving Dean. At his retirement, Richard will have completed 25 years' service.
Richard's service as Dean has included overseeing – with the help and hard work of many outstanding colleagues in his team over the years – the restoration of our beautiful Chapel and the refurbishment of the Organ, re-establishing the Associateship of King's College London (AKC) to over 2,500 students and staff enrolled, and expanding the Chaplaincy across all our campuses, including Jewish and Muslim chaplains, to serve the whole King's community, staff and students, regardless of belief or background.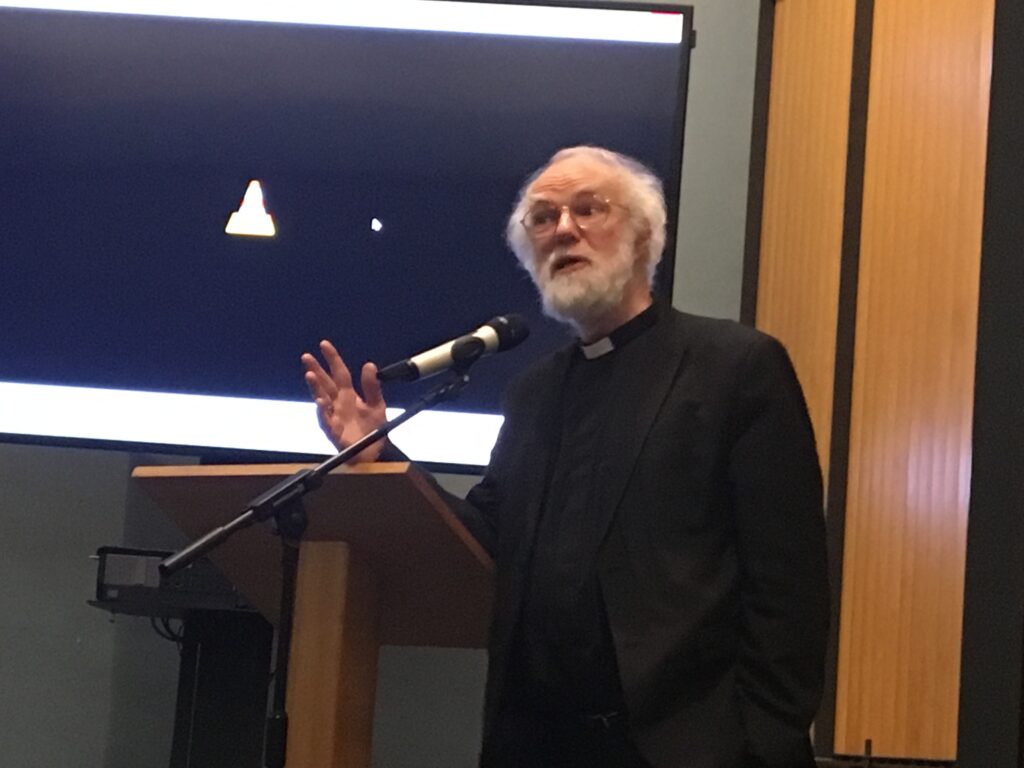 In addition, he was appointed Professor of Biblical Interpretation in 2008, and served as Director of New Testament Studies (2008-14). His academic scholarship was recognised when he was awarded the 2013 Ratzinger Prize by Pope Francis, the first non-Roman Catholic to receive this prestigious prize.
In his service to society and the wider church, Richard represented the University of London on the General Synod (1994-2015), chairing the Church of England's Education Validation Panel for Ordination Training, and being Deputy Chair of the Ethical Investment Advisory Group. Since 2014, he has also served as Canon Theologian for the Bishop of Salisbury. He was also elected by Gresham College as the Visiting Professor in Ethics and Theology last year.
In his retirement he will continue his links with King's as Visiting Professor of Biblical Interpretation, as he seeks to devote more time to his research and writing, including completing his long-standing project on the ethics of the New Testament.
I would like to thank him for his 25 years of service and commitment to King's and wish him the very best for the future.